ATHLETIC PROGRAM
Cal-Hi Sports Page
Co-Athletic Directors:
Jim Arnold ext. 3081
Armando Padilla ext. 3081
FALL SPORTS
Football, Boys Water Polo, Cross Country (Boys/Girls), Girls Volleyball, Girls Tennis, Pepsters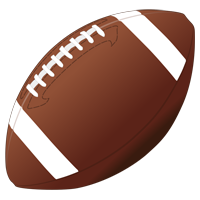 NEW this year! Family and Friends can avoid the ticket line and go straight to the gate with their Football Season Pass!
Each pass will be honored at all home football games and will be personalized with your name and picture! Purchase in the Activities Office during program pickup August 1st through 4th OR during the first 2 home games at the ticket booth! Season pass is $45.00 and includes free t-shirt while supplies last! GO CONDORS!
WINTER SPORTS
Basketball (Boys/Girls), Soccer (Boys/Girls), Girls Waterpolo, Wrestling, Pepsters/Crowdleading
SPRING SPORTS
Baseball, Softball, Swim (Boys/Girls, Track, Golf, Boys Volleyball, Boys Tennis, Pepsters/Crowdleading
ATHLETIC PACKETS
Every athlete must fill out and complete an Athletic Packet (available in the Activities Office) before practice begins for any sport. The Athletic Packet includes the following material:
Two Emergency Cards

Responsibility Statement Card

Medical Insurance Card

Pink signature page with parents initials in the first section

CIF Eligibility

Concussion Form

CIF Athlete's Code of Ethics Paper

Physical Card - They must have the doctors signature and stamp on the front of the card and a parents signature on the back.
Click here for the Front of the Physical Form
Click here for the Back of the Physical Form
ASB Card is encouraged for all athletes - Purchase this in the Activities Office for $50.00 Your purchase assists our Athletic Department with paying for uniforms, officials and equipment. Please support your program! Also, your ASB card will admit you into season football and basketball and wrestling games. Avoid the lines and go straight to the gate with your ASB card!